Are you tired of feeling stuck in your current League of Legends rank, unable to climb the ladder and reach your full potential? Are you yearning to break free from the limitations of your gameplay and achieve a higher level of mastery? Look no further – I am here to guide you on your journey to greatness.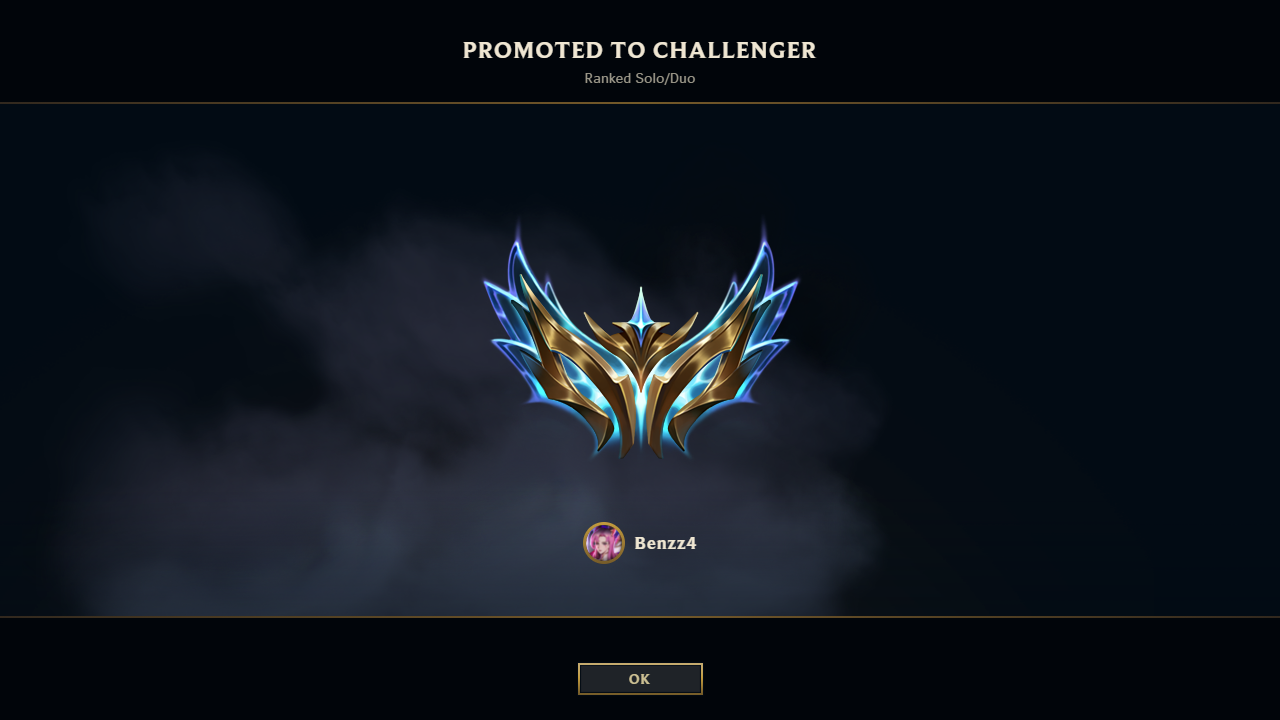 I am Benzz, a multi-season Challenger Botlane Player with an extensive background in high-level competitive gameplay. As a Challenger-tier player myself, I have honed my skills, and gained valuable insights that I'm eager to share with you. With years of coaching experience under my belt, I have helped countless individuals transform their gameplay to League of Legends.
🔥 Personalized Coaching: No matter your current rank or experience, my coaching sessions are tailored to your individual needs. We'll identify your strengths and weaknesses, strategize, and implement game-changing improvements together.
🔥 Gameplay Analysis: Through comprehensive VOD reviews, we'll dissect your matches, examining decision-making, macro play, micro mechanics, and more. Understanding the intricacies of your gameplay is key to taking you to the next level.
🔥 Mastering the Meta: The ever-evolving meta can be daunting, but fear not! I will keep you up-to-date with the latest champion builds, itemization, and strategies to ensure you stay ahead of the competition.
🔥 Matchups, waves, and trading: We will go through your laningi in detail, so you can master every matchup you will face again. We will talk about trades, recalls, and wave management.
🔥 Mental Fortitude: Climbing the ranks isn't just about mechanics; it's also about maintaining a winning mindset. I'll help you cultivate mental resilience, conquer tilt, and stay focused on your journey to success.
📈 Results You Can Expect 📈
As my coaching client, you can expect to:
✅ Witness tangible improvements in your gameplay, reflected in higher ranks and more rewarding matches.
✅ Gain a profound understanding of your role, champion pool, and overall game knowledge.
✅ Develop unwavering confidence to tackle challenges and lead your team to victory.
✅ Forge a lasting passion for League of Legends, continuously growing and adapting as the game evolves.
Embark on this transformative coaching experience with me, and let's shape you into the formidable player you're destined to be. Whether you're an aspiring pro or a casual gamer aiming to elevate your gameplay, together, we'll make your League of Legends dreams a reality!
Don't hesitate to contact me! :)